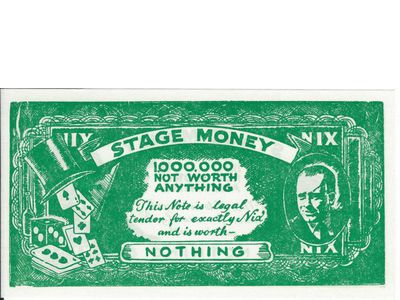 The Tarbell Companion
Steve Burton Magic (1994)
In Collection


#3916
10*
Conjuring
Magic tricks
Paperback 
USA 
eng
Harlan, Tarbell: The Tarbell Companion
©1994 Steve Burton Magic
Paperback, 148 pages

Steve Burton, in going through the original 60 Lesson Correspondence Course (aka The Tarbell System) found many items that were not included in the later compilation volumes. He culled out all the missing segments and with Richard Kaufman put together volume 8. He also published THE TARBELL COMPANION (with more pieces from the original Tarbell System not included in the 8 volumes) and THE TARBELL STUDY GUIDE which told you how to go through the 8 volumes in the order specified by the original system. The 8 volumes are a wonderful anthology of magical methods and routines, but the original 60 lesson system was designed as a complete course and is geneally regarded as superior in that regard by those who have compared them. The original system is available as an eBook and original lessons run $1 to $5 each and are not hard to find.


No. of Pages
148
First Edition
Yes

Read It
No
Location
Magic Library (Home) Shelf Top
Condition
Mint
Owner
Bryan-Keith Taylor