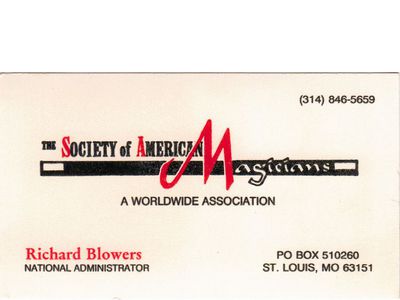 Divers Deceits
Goodlife (1973)
In Collection


#3980
10*
Conjuring
Magic tricks
Hardcover 
Great Britain 
eng
Zavis, William: Divers Deceits
© 1973 William Zavis
Hardcover, 81 pages

Comments:

Contents:

vii Introduction by Peter Warlock
ix Author's Preface

1 Chapter One The Cups and Balls
(a) A One-Ball Routine
(b) A Three-Ball Routine
(c) Three-Cup Sequences

22 Chapter Two The Okito Coin Box

29 Chapter Three Recurring Cards
(a) The Recurrent Card
(b) The Giant Recurring Card

38 Chapter Four Something Old...Something New
(i) The Cards Across
(ii) The Queen's Guard
(iii) Dunbury Deluded
(iv) It's Up His Sleeve!
(v) The Ubiquitous Card

58 Chapter Five Sans Cups
(a) Three In Hand
(b) In Perpetuity
(c) Perpetual Rainbow

76 Chapter Six Gold and Silver

-----------------------------------------------------

This 81 page book, not only reveals some excellent effects and routines, but is also representative of Zavis' magic style and ideas, especially in the area of close-up magic. Features a variety of original cups and balls, coin and card routines. Profusely illustrated throughout, with black and white photographs.

No. of Pages
81
First Edition
Yes

Read It
No
Location
Magic Library (Home) Shelf Top
Condition
Mint
Owner
Bryan-Keith Taylor