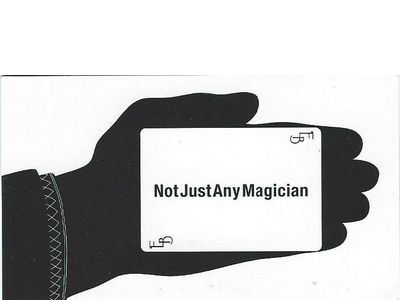 Conjuring Apparatus - up - to - date and how to make it.
Cassell & Company, Limited (1912)
In Collection


#2704
10*
Conjuring
Magic tricks
Stiff Boards 
Great Britain 
eng
Day & Levani, Professors: Conjuring Apparatus
©1912, Cassell & Company, Limited
Stiff Boards,152 pages

CONJURING APPARATUS UP - TO - DATE And How to Make it.

Very old magic book (1912) On making your own apparatus.

Written under publisher's notes;

In this handbook, two well known conjurors..Professors Day and Levani have "given away", in sixteen fully illustrated chapters, a large number of the most effective and entertaining tricks and illusions to be found in their repertoires. Not only do they show, in regard to each trick, "how it is done", but they describe in simple, practical language how to make the whole of the apparatus employed, including a selection of really up-to-date servantes and two serviceable patterns of conjurors tables !

Stiif board covers (not hardbound) 150 Illustrated pages. On a couple pages it is stamped " Magic Circle Library " on the 1st page above the stamp it is handwrtten "Withdrawn" with someones initials.

LIST OF CONTENTS;

Magic Productions / Vanishing Wands / A Few up-to-date Card Tricks / The Mysterious Clock Dial / Flower Growth Extraordinary / Coin Wands and Other Coin Devices / The Magic Kettle / Handkerchief and Flag Illusions / Fish Catching in Mid-Air / "Travelling Wine" and Similar Illusions / The Egg Bag Trick / Tricks With Dice and Blocks / Magic Candles / Some Useful Servantes / Making Up-To-Date Conjuring Tables / Miscellaneous Tricks and Illusions..

Inside front cover and very back cover advertise a place called "The Magical Palace" 35 New Oxford St, W.C.



No. of Pages
152
First Edition
Yes
Rare
Yes

Read It
No
Location
Magic Library (Home) Shelf E
Condition
Fair
Owner
Bryan-Keith Taylor