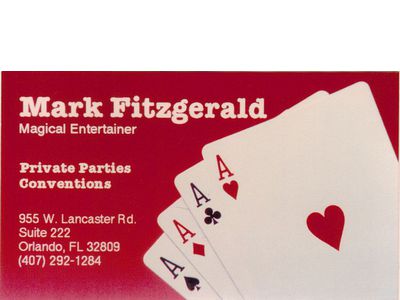 Scarne's Tricks
Corwin Publishers,Inc. (1950)
In Collection


#3690
10*
Conjuring
Magic tricks
Hardcover 
USA 
eng
Scarne, John: Scarne's Trickss
©1950 by John Scarne, Corwin Publishers,Inc..
Hardcover, 256 pages

Read It
No
Location
Magic Library (Home) Shelf T
Condition
Very Fine
Owner
Bryan-Keith Taylor
Scarne, John
(1903-1985)
Born Orlando Carmelo Scarnecchia, he was a recognized expert of gambling cons and cheats. His passion was the demonstration of card tricks. In 1938, he was selected as one of the 10 living Stars of Cards (beside among others, Leipzig, Rosini, Cardini, Vernon). Scarne met Harry Houdini and became a personal friend. But Scarne backed off magic tricks after taking a huge splinter into his foot while jumping off a bridge -- tied up and in chains like Houdini, of course!
He wrote a booklet called Scarne on Dice to help servicemen understand how to avoid dice cheats.
Invented the board game Teeko.
Wrote: Scarne on Dice, Scarne on Card Tricks (1950), The Amazing World of John Scarne (1956) and many books on gambling and games.