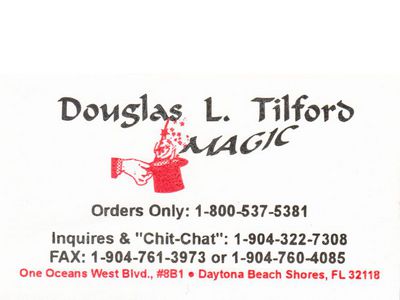 Chester Morris on Magic 1947 pictorial Actor Magician - This is an original 6 page magazine article from 1947
In Collection


#1769
10*
Conjuring
Ephemera
Flier 
There is Magic up your Sleeve - by Chester Morris. Chester was a noted Actor who was also an Amateur Magician.
Chester made his stage debut in 1917 on Broadway in Lionel Barrymore's play "The Copperhead". Morris is most famous for his role in the Boston Blackie detective series of the 1940s.

Chester made his film debut in 1917 with "An Amateur Orphan". Then followed the silent movies "The Beloved Traitor" and "The Road to Yesterday" before he was nominated for an Oscar for his first talky "Alibi".

His breakthrough came in the 30's where he impersonated often tough fellows. To his well-known movies of those years belong "The Divorcee", "The Big House", "Red-Headed Woman", "Infernal Machine", "Public Hero #1", "Three Godfathers", "Frankie and Johnnie", "Counterfeit", "Sky Giant" and "Blind Alley".

He achieved huge popularity in the 40's with his role Boston Blackie" Black. He also appeared in the productions "Wagons Westward", "Meet Boston Blackie", "Wrecking Crew", "High Explosive", "Secret Command", "One Way to Love", "The Phantom Thief", "Blind Spot" and "Bostson Blackie's Chinese Venture" .

During the 1950's this expressive actor usually appeared on TV, normally in single episodes of successful serials. To these serials belong "Suspense: Black Panther", "Danger: Death Pulls the Strings", "Frontier Justice: Black Is for Grief", "Naked City: Make-Believe Man", "Route 66: Child of a Night", "Dr. Kildare: Dolly's Dilemma" and "Cimarron Strip: Without Honor".

He seldom appeared on the big screen in those years, e.g. in "Unchained" and "The She-Creature". Chester didn't live to see the first night of his last picture "The Great White Hope" with James Earl Jones and Jane Alexander. He died in 1970.


This is an original 6 page magazine article from 1947.







Read It
No
Location
Magic Library (Home)
Condition
Near Mint
Owner
Bryan-Keith Taylor