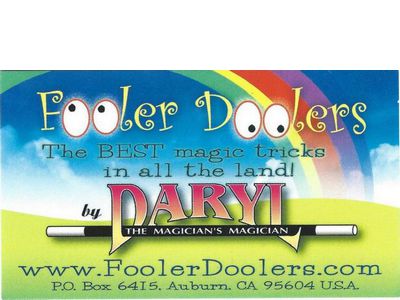 Indoor Sports - Arlington Edition
Hurst & Co. Publishers (1880)
In Collection


#2530
10*
Conjuring
Magic tricks
Hardcover 
USA 
eng
Blitz, Prof.: Indoor Sports
©1880 Hurst & Co. Publishers
Hardcover, ? pages

Abebooks price 49.00

The Boys' Own Book of Indoor Sports and Choice Parlor Games. A Compendium of Numerous New and all the Old Favorite Wonders That Have Served to Amuse Mankind in all Ages. The Secrets of Ventriloquism, "Given Away" by a Master. Conjuring and Stage Magic. Fully Explained; all the Famous Card Tricks Made Easy. by Prof.Blitz, Hurst & Co. Publishers, New York. Arlington Edition. No date, C1889. Good+ or better cond. Book would have been classed higher if not for the browning of the pages which is common with Hurst publications. Maroon cloth covers with elaborate blindstamped front cover and spine set in black with a silver panel to spine. Binding sound, flat, and square. 5" x 71/2". NO foxing to pages but the rear pastedown does have a bit. Heavily illustrated in B/W. There are 4 separate books bound as one.100 parlor games with 117 pages, Magic 94 pages, The Art of Ventriloquism 72 pages, and the The Art of Boxing 61 pages. There is a single page in rear just prior to the advertisement pages, stating: Winners of The Marquis of Queensberry's Boxing Championship Cups listing to 1878, plus 7 pages of ads including an advertisement for the Argyle Press, Printers and Binders 265-267 Cherry St. and 520-522 Water St. They were located at this address in the late 1800s. There is also a pencil notation of "My Book 1889" on rear pastedown.


Read It
No
Location
Magic Library (Home) Shelf C
Condition
Very Fine
Owner
Bryan-Keith Taylor