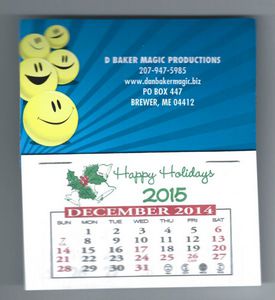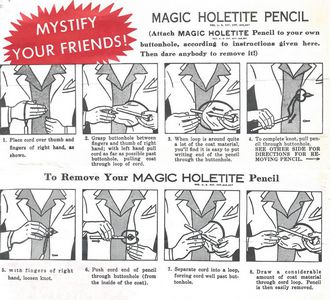 Chung Ling Soo, The Man Of Mystery
Fantastic Magic Co (1988)
In Collection


#2834
10*
Conjuring
Biography
Hardcover 
USA 
eng
CHUNG LING SOO, THE MAN OF MYSTERY by Gary R. Frank.
Signed and Numbered by Soo's Son Hector Robinson
Copyright 1988 by Fantastic Magic Co., Granada Hills, California.

Number 848 of 1000 Limited Edition

Abebooks price range 35.00 - 80.00

Chapter's include:

Foreword
Preface
Acknowledgements
With Kellar and Herrmann
The Evolution of Soo
The Mature Artist
The Verdict Is In
About the Author

Stated Limited Edition, this one #848.

There's a large sticker on the inside of the front cover with the books limited number
-and-
Hector Robinson's (Son of Chung Ling Soo) Autograph.

On the free end page is embossed:
Chung Ling Soo(at the top)
Limited Edition(at the bottom)
-and-
CLS(in the middle)

Hardbound with 53 pages -and- in Mint Condition.

Book measures approx. 6"X8 3/4"

Great informative book -and- Autographed!!
It doesn't get much better than this.

Extras
Autographed, Limited Edition
No. of Pages
53

Read It
No
Location
Magic Library (Home) Shelf H
Condition
Mint
Owner
Bryan-Keith Taylor