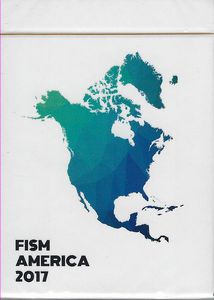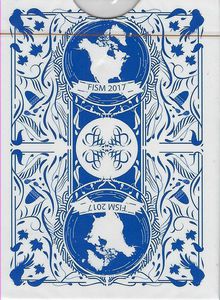 FISM Playing Cards - 2017 America World Championships
 (2017)
In Collection


#1627
10*
Conjuring
Ephemera, Memorbilia
Memorbilia, Ephemera 
FISM Playing Cards - Sealed Deck 2017 America

From the July 2017 FISM in America, brand new deck of FISM cards. Cards have ever been opened.

FISM
The Fédération Internationale des Sociétés Magiques (FISM) (International Federation of Magic Societies) was founded in 1948, and is one of the most respected organizations in the magic industry. It is an international body bringing together more than 97 national and international magic societies around the world, representing approximately 70,000 magicians from 49 countries.

The FISM is probably best known for conducting one of the most prestigious magic conventions in the world, the triennial "World Championships of Magic".

Read It
No
Location
Magic Library (Home)
Condition
Mint
Owner
Bryan-Keith Taylor

Original Limited Edition Deck for FISM 2017-Just Released in limited quantities. Poker Size-new sealed in plastic