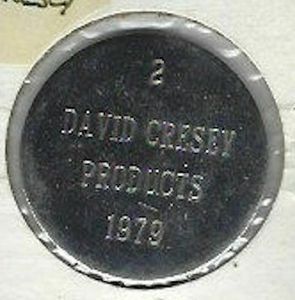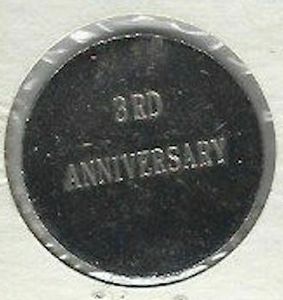 CRESEY, DAVID -- MT085.101
 (1979)
In Collection


#192
10*
Conjuring
Magic coin / token
Token / Coin 
CRESEY, DAVID -- MT085.101

Magic Token-MT085.101 - CRESEY, DAVE-No. 2 of only 20-Rare

LOCATION: Everett, MA
DATE:1979
OBV: "3/ DAVID CRESEY/ PRODUCTS/ 1979"
REV: "3 RD/ ANNIVERSARY"COMPOSITION:
Ni Medal St. 36 - S Hand engraved "0" through "20".

There are only 20 of these tokens, each hand engraved. This is number 2 of the 20 in existence.
This token is from the collection of Jerry Fields.

Read It
No
Location
Magic Library (Home)
Condition
Very Fine
Owner
Bryan-Keith Taylor