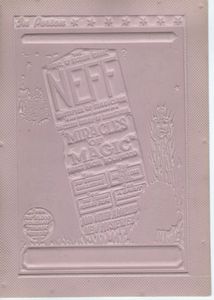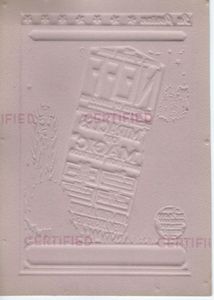 Bill Neff Miracles of Magic Advertising Printers Press Plate
In Collection


#1953
10*
Conjuring
Trick 
Bill Neff Miracles of Magic Advertising Printers Press Plate

Famous American magician Bill Neff
Authentic Certified Advertising Printers Plate
(1905 - 1967) A respected American magician who later specialized in midnight spook shows, specifically his "Madhouse of Mystery", an enormous 2-ton stage spectacle. He got his start in high school performing magic with his friend (and later famous actor) Jimmy Stewart after being taught by the great Jack Gwynne. This is an actual printers plate that Bill Neff used in the 1950's.
It measures 9.5" X 6.75"

Read It
No
Location
Magic Library (Home)
Condition
Mint
Owner
Bryan-Keith Taylor