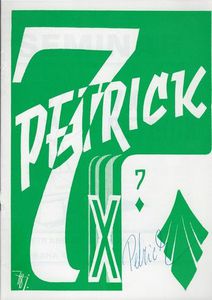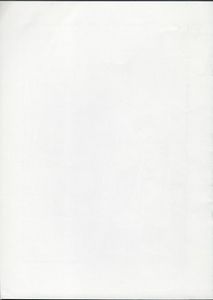 7 X Petrick (Green)
Petrick (Petr Krejcik)
In Collection


#3930
10*
Conjuring
Magic tricks
Softcover, saddle-stitched 
Praha, CSSR 
eng
Petrick: 7 X Petrick (Green)
© Petrick (Petr Krejcik), Praha, CSSR
Softcover, saddle-stitched, 6x8.5", 16 pages

Comments: Green cover with a 7 of clubs and a handkerchief. Covers magic with silks.

The Seven by Petrick Series were released in seven volumes, each with seven tricks, and each with a different color cover and topic covered. The others were:

7X Petrick Red with 7 of Hearts - Cards
7X Petrick Blue with 7 of Clubs and hand with Billiard Balls - Ball Magic
7X Petrick Orange with Joker - Cards
7X Petrick Black with 7 of Spades - Cards
7X Petrick Maroon with silhouette of Petrick Throwing a Ball - Stage Magic
7X Petrick Purple with silhouette of Petrick's profile - Miscellaneous Magic
Contents (Andrew Pinard):

1. A knot tied by the performer changes into a colorful bouquet.
2. Bow-tie removed by the performer transforms into a black scarf. Bow-tie then reappears on the performer's neck.
3. Performer produces a number of giant coins from a sheer scarf.
4. Penetration of a giant coin through a scarf.
5. Three scarves are tied together in one corner and then transform to a chain of scarves.
6. The production of many banknotes (bills) from the center of a sheer scarf.
7. Three knots tied in the center of three scarves vanish despite the ends of the three scarves being tied together in a circle.


Extras
Autographed
No. of Pages
16
First Edition
Yes

Read It
No
Location
Magic Library (Home)
Condition
Mint
Owner
Bryan-Keith Taylor