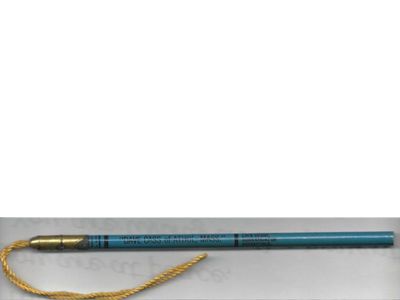 Dave Cass HoleTite Pencil Trick - Pencil And String Advertisement Trick
Dave Cass
In Collection


#2125
10*
Conjuring
Trick 
USA 
eng
Magician Dave Cass-Athol-Mass. HoleTite Pencil Trick-Complete with string, v.FINE

"Magician Dave Cass of Athol Mass." Holetite Pencil, complete with string, No envelope. Black ink printed on blue pencil. Cass's name twice separated by "Lectures on Magic", and "Magical Comedy".

DATE: Unknown
SIZE: Pencil is 7 1/2 inches long, never sharpened.
CONDITION: Metal cap the holds the string to the wooden pencil has some staining discoloration. In otherwise Very Fine condition.

Read It
No
Location
Magic Library (Home)
Condition
Very Fine
Owner
Bryan-Keith Taylor