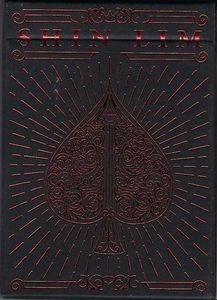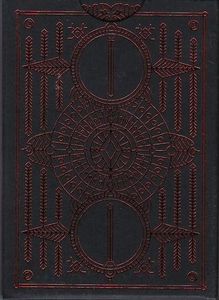 Shin Lim Playing Cards
In Collection


#1652
10*
Conjuring
Ephemera, Memorbilia
Memorbilia, Ephemera 
Deck of playing cards issued by Shin Lim

Liang-Shun Lim, known professionally as Shin Lim, is a Canadian-American magician, recognized for his use of card manipulation and sleight of hand. He is known for elaborate close-up card magic routines, during which he remains silent with the tricks set to music. Wikipedia
Born: September 25, 1991 (age 29 years), Vancouver, Canada
Spouse(s): Casey Thomas ​(m. 2019)​
Nationality: American, Canadian

Read It
No
Location
Magic Library (Home)
Condition
Mint
Owner
Bryan-Keith Taylor
SHIN LIM
Shin Lim is the 2015 world FISM CHAMPION for close up card magic and is the only person in the world to win America's Got Talent TWO times.

A self-proclaimed "SLEIGHT OF HAND ARTIST". LIM admits that he is actually NOT a magician , nor a wizard, and has NO intention of LYING to the audience.

He performs carefully SELF-CHOREOGRAPHED routines rather than pretending to defy the laws of Physics. Combining Dexterity, Precision and Grace, he has distilled a Lifetime of training into a devious display of DANCING DIGITS. His mind-boggling finger moves are so MASTERFUL, that the audience is left to wonder what if their eyes have seen is truly possible.