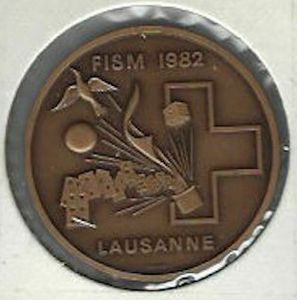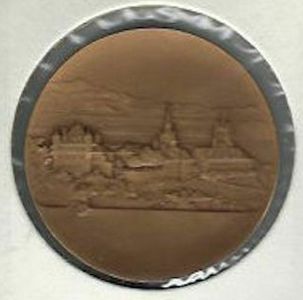 F.I.S.M. -- MT132.202
 (1982)
In Collection


#281
10*
Conjuring
Magic coin / token
Token / Coin 
F.I.S.M. -- MT132.202

LOCATION: Lausanne, Switzerland
DATE:1982
OBV: "FISM 1982/ LAUSANNE/ HUGUENIN", the last being in very small letters., around dove, cards, ball, die & a silk, coming out of a container, set into the Swiss Cross
REV: View of old city of Lucerne, "Huguenin" in small letters on right below view of city.
COMPOSITION: Bronze Medal St. 40-S

This token is from the collection of Jerry Fields.

Read It
No
Location
Magic Library (Home)
Condition
Fine
Owner
Bryan-Keith Taylor
Magic Token-MT132.202 - F.I.S.M.-Bronze-Lausanne Switzerland1982-v.FINE-
(No Reserve-Bid & the Item Will Sell)

ITEM AS LISTED IN THE PAUL COURVILLE MAGIC TOKEN UPDATE:

MT132.202 - F.I.S.M.