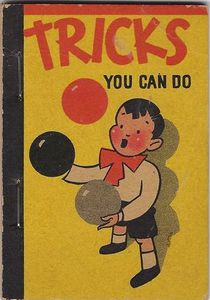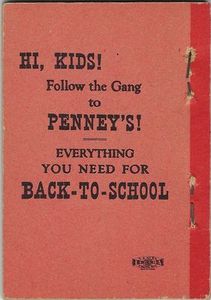 Tricks You Can Do - little promotional piece that was put out by J.C. Penny in 1938
Thomas Yoseloff, Inc. (1938)
In Collection


#3841
10*
Magician - Biography
Paperback 
USA 
English
J.C. Penny: Tricks You Can Do
©1938 Whitman Publishing Company
Paperback 32 pages

TRICKS YOU CAN DO is a little promotional piece that was put out by J.C. Penny in 1938. It is 2.5" by 3.5", and is 32 pages in length, with illustrations. The pages are yellowing. The cover has a stain on it. It is tightly bound, stapled, and barely read, so the cover is in great condition.

Extras
Rare
No. of Pages
32
Original Publication Year
1938

Read It
No
Location
Magic Library (Home)
Condition
Very Fine
Owner
Bryan-Keith Taylor