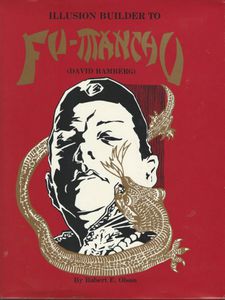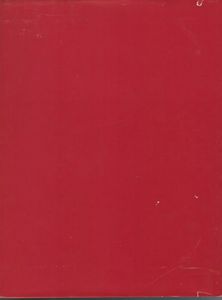 Illusion Builder To Fu Manchu
Morris Costumes (1986)
In Collection


#4214
10*
Conjuring
Magic tricks
Hardcover 
United States of America 
eng
Olson, Robert E.: Illusion Buider to Fu Manchu (David Bamberg)
©1986 Philip Morris, Morris Costumes, Charlotte, NC
Hardcover, w/dj, 217 pages

Comments:

Contents (Chapters, from book ToC):

vii "Magic in Mexico"
ix Foreword
xi Introduction
xiii Acknowledgements

1 Chapter 1: Starting Out
5 Chapter 2: The Struggling Years
11 Chapter 3: The First Show
23 Chapter 4: The Illusions
81 Chapter 5: Okito Presents Fu Manchu
107 Chapter 6: The Mexican Extravaganza
123 Chapter 7: Trouble In The USA
141 Chapter 8: Quarantine
157 Chapter 9: In The Movies
167 Chapter 10: Disagreement
173 Chapter 11: A New Departure
193 Chapter 12: Building Illusions
205 Chapter 13: Epilogue

215 Index

Illusion Builder To Fu Manchu

Many who saw the Fu-Manchu show acclaimed it as the best in the world. Now the genius of David Bamberg and his partner Edmund Spreer is detailed in this book. Study the showmanship of Edmund Spreer, who worked as chief assistant, performer, builder and idea man for his friend and confidant Fu-Manchu. Travel through the pages of time and witness their progress from obscurity to world-wide fame. Journey with them on four continents and learn how they set box office records that have never been excelled in the magic world. See the fantastic stage sets used to make this great magical extravaganza. Contents include Starting Out; Struggling Years; The First Show; The Illusions; Okito Presents Fu-Manchu; Mexican Extravaganza; Trouble in the USA; Quarantine; In The Movies; Disagreement; New Departure; Building Illusions; Epilogue. The list of tricks and illusions is seemingly endless. From The Hangman; The Three Bowl Production; The Original Duck Vanish to the Okito Floating Ball and the Crystal Casket, they are all here. More than 300 illustrations; 60 effects and illusions; 40 large stage effects. Rare photographs, posters and line drawings fill the book. Perfect-bound and well produced.

Read It
No
Location
Magic Library (Home) Shelf S
Condition
Near Mint
Owner
Bryan-Keith Taylor