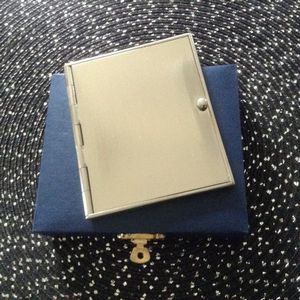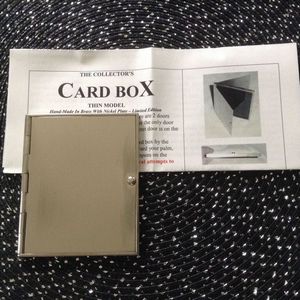 THE COLLECTOR'S THIN MODEL CARD BOX
 (2002)
In Collection


#1853
10*
Conjuring
Tricks
Trick 
THE COLLECTOR'S THIN MODEL CARD BOX- Hand-Made In Brass With Nickel Plate- Limited Edition

This is from 2002 and I don't think these have been available for quite some time.

It's a nice heavy card box used for making cards or slips of paper appear, change, vanish, or restore. A great utility item and this model is both unique and attractive!

Read It
No
Location
Magic Library (Home)
Condition
Very Fine
Owner
Bryan-Keith Taylor