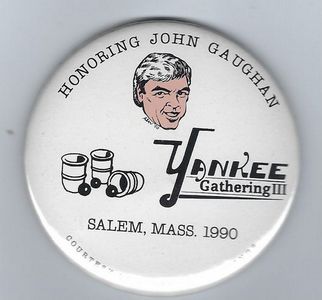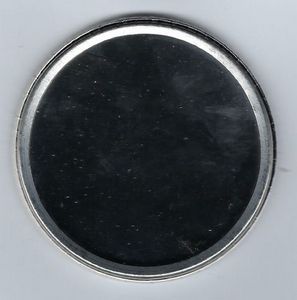 JOHN GAUGHAN Magician - Pocket Mirror
 (1990)
In Collection


#1598
10*
Conjuring
Ephemera
Memorbilia, Ephemera 
Vintage 1990 JOHN GAUGHAN Magician Pocket Mirror .

John Gaughan is recognized as one of the top magic builders in the history of magic. Plus, he is an excellent speaker on the History of Magic and an expert at restoring antiquarian magic related automatons.

This Pocket Mirror was offered at the 1990 NEMCA Convention in honor of John Gaughan. The pocket mirror is 3" in diameter. In Very Good shape.

Mirror Cards were included in the original Kuethe Magician Tokens Checklist. Magic Tokens are fun to collect and do not take up much room. Magician Tokens have been handed out, like Business Cards, for centuries. People rarely throw them away.

Edition
Edition (Limited to 100 copies)
First Edition
Yes

Read It
No
Location
Magic Library (Home)
Condition
Mint
Owner
Bryan-Keith Taylor