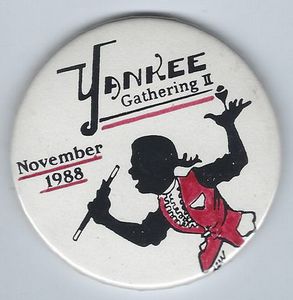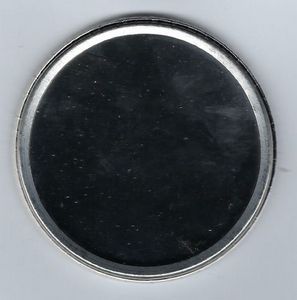 NEW ENGLAND MAGIC COLLECTORS ASSOCIATION (NEMCA) - PM65b - Pocket Mirror
 (1988)
In Collection


#1777
10*
Conjuring
Ephemera
Memorbilia, Ephemera 
Mirror-Yankee Gathering II-1988-PM65b-Colonial magician in red vest

This is a round mirror issued at the Yankee Gathering II, in November of 1988. Image of a colonial magician in red vest holding a wand and ball vase. These were only issued to attendees at the Yankee Gathering. They were not for sale on the NEMCA website.

This is listed as PM65b in Magician Pocket Mirrors by Randy Forgaard and Burton Sperber in November of 2003.

SIZE: Diameter is 2 1/4 inches.

COND: All in otherwise very Fine, almost Mint condition.

Edition
Edition (Limited to 100 copies)
First Edition
Yes

Read It
No
Location
Magic Library (Home)
Condition
Mint
Owner
Bryan-Keith Taylor