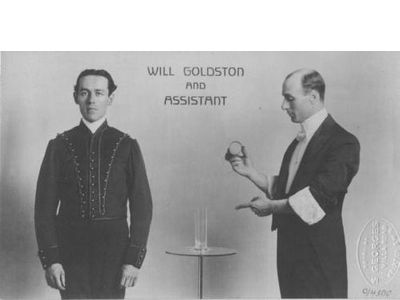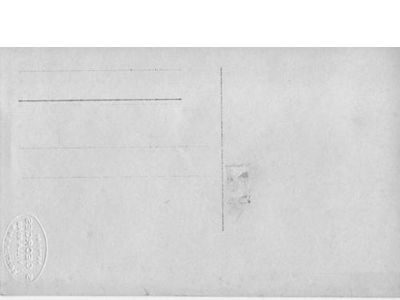 Will Goldston and Assistant - Postcard
Will Goldston Ltd
In Collection


#1779
10*
Conjuring
Magician
Card 
Postcard-Magician Will Goldston and Assistant photograph.

Postcard, 5 1/2 by 3 1/2 inches, with real photo of Will Goldston and Assistant on front. Back is blank. Card is in MINT condition.

Read It
No
Location
Magic Library (Home)
Condition
Mint
Owner
Bryan-Keith Taylor
Goldston,Will
(1878-1948)

Born in Liverpool, England as Wolf Goldstone. Inspired at the age 11 or 12 by a box of tricks, he began learning magic. He also learned from visits with Prof. Alexander in 1892, and from reading Hoffmann's Modern Magic. His first public performance was at age 20, in 1898, as 'Carl Devo' c1898-1907, initially with a Black Art show.
He managed the Conjuring, Theatrical, and Entertainment Departments at Gamage's 1905-14. Founded The Magicians' Club in 1911, serving as Treasurer throughout ,but running it as a one-man self-serving club, until it passed into limbo in WW II. He was the owner-manager of Aladdin House (Will Goldston Ltd) 1914-48 in London. He compiled and edited the Magician's Annual magazine from 1908 to 1916. Wrote: Tricks of the Masters and Will Goldstons Exclusive Magical Secrets.