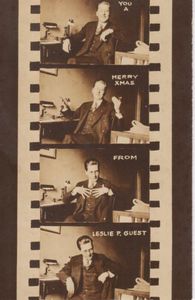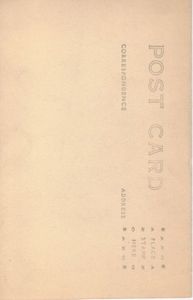 Leslie Guest - Christmas Postcard
 (1920)
In Collection


#1780
10*
Conjuring
Christmas Card, Ephemera
Memorbilia, Ephemera 
USA 
eng
LESLIE GUEST
Christmas Photo Postcard
1920's

ITEM: One unused Christmas postcard belonging to LESLIE GUEST. Photo has cinematic reel with Guest's photo in different poses.

CONDITION: Fine.

JOHN MULHOLLAND
MAGIC COLLECTION

The item is from the estate of noted American Magician John Mulholland.

Read It
No
Location
Magic Library (Home)
Condition
Fine
Owner
Bryan-Keith Taylor
Guest, Leslie
(1898-1981)
Leslie P. Guest was a magician, shadowgraphist and one time associate editor of "The Linking Ring", past president of the Society of American Magicians, and an editor of MUM.