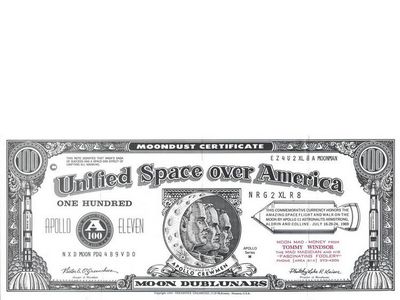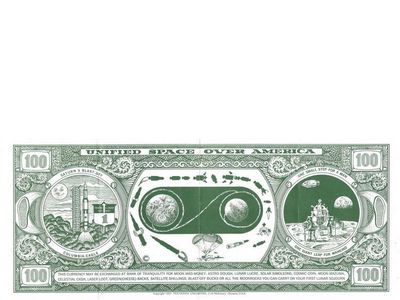 Tommy Windsor Advertising Banknote
In Collection


#2000
10*
Magic
Memorbilia, Ephemera 
Tommy Windsor Advertising Banknote, on real Brazilian money-v.FINE-

Magician Tommy Windsor advertising Banknote using an Apollo Eleven Space Exploration large fake banknote. Printed in red ink on lower right of front:
"MOON MAD - MONEY FROM TOMMY WINDSOR THE MAD MAGICIAN AND HIS "FASCINATING FOOLERY" PHONE [ AREA 614 ] 373-4206"

DATE: Circa 1970s
SIZE: 4 1/2 by 11 inches.
COND: Has been folded so has three vertical creases. In otherwise Very Fine, almost Mint Condition.

Read It
No
Location
Magic Library (Home)
Condition
Very Fine
Owner
Bryan-Keith Taylor
From Magicpedia, Courtesy of Genii Magazine:

Tommy Windsor (1906-1978) was a professional vaudeville and club magician beginning in 1924. He invented the Dye Box and edited the DOPE Sheet.

Books:
•Magician's Merchandising Manual (1938)
• Tommy Windsor Die Box Book (1947)
• The Street Faker Act (1947)
• Sixty-Four Ways to Make Magic Pay (1952)
• The Presto Press Book (1956)
• Tommy Windsor's Egg Bag Routine (1970)
• The Real Svengali Pitch (1971)
• The Balloon Pitch (1971)
• Safety Chalk Talks by Tom McCormick (1971)
• Supermarket Magic (1973)
• Kid Show (1979)