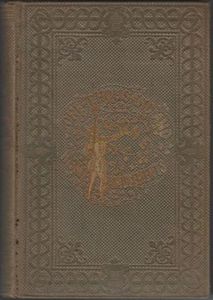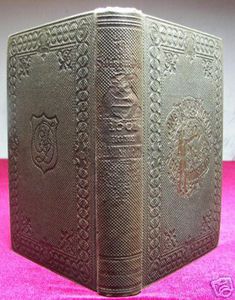 1001 Home Amusements
Dick & Fitzgerald, publishers (1858)
In Collection


#3187
10*
Conjuring
Magic
Hardcover 
USA 
eng
Arnold, George: 1001 Home Amusements
©1858 Dick & Fitzgerald, Publishers
Hardcover, 375 pages

The Sociable or One Thousand and One Home Amusements

Arnold, George
Dick & Fitzgerald, 1858, lst..

Text is clean and unmarked, binding tight. Pages tanning due to age. Cover is brown cloth with gold embossing.

This is a great little book for the magician. Numerous tricks, games puzzles, parlor games in short everything people use to do in the mid 1800's for entertainment. B&W wood cuts and illustrations


-------------------------------------------

1858 Antique Book related to Magic, Puzzles and other Home Amusements!
Nearly Three Hundred Engravings and Diagrams!
By the author of "The Magician's Own Book"!

Dewey
793.8
No. of Pages
375

Read It
No
Location
Magic Library (Home) Shelf A
Condition
Good
Owner
Bryan-Keith Taylor