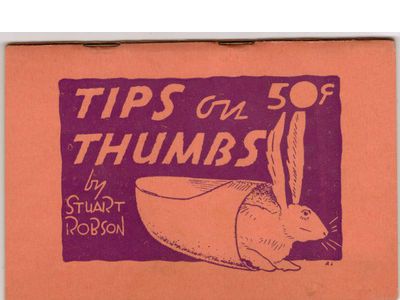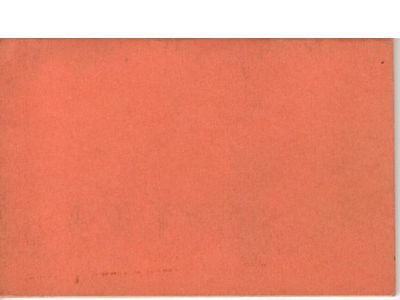 Tips on Thumbs
Nat Louis Magic Co (1938)
In Collection


#4353
10*
Conjuring
Magic tricks
Paperback 
USA 
eng
Robson, Stuart: Tips on Thumbs
©1938 Nat Louis Magic Co
Softcover, 36 pages

No. 1 of a Series of Vest Pocket Books
Published by Nat Louis Magic Co., 1661 Broadway, N.Y.

Soft cover, measuring 3-1/2 inches X 5 1/4 inches, containing 36 pages.
Cover shows some minor wear, marking. Interior pages are clean.
Several black and white illustrations

Features tricks, including, Thumb Tiplets, Match Box T.T. Steal, Magic Change of Granualted Sugar To Lump Sugar - A Scarne Idea, An Ovette Idea, An Al Baker Idea, Burned and Restored Marked Paper, J. F. Herpick Idea, Penetration, Living and Dead, Karson Idea, Hindu Prayer Tube, A Vanish, Torn and Restored Card, Cut and Restored Table Cloth, Handkerchief Vanish, Saltrix, Cigarette Vanish, Card Balance, Needle Thru Thumb.

Read It
No
Location
Magic Library (Home) Shelf T
Condition
Fine
Owner
Bryan-Keith Taylor